Insights



The Metaverse in Africa Warrants Both Hope and Caution
August 26, 2022 · 5 min read
Virginia Blaser


VoxCroft CEO
Recently, the organizers of Africa Tech Week asked me a great question: What does the metaverse mean for Africa? From my optic as a CEO of a global tech company and from my experience as a (now retired) diplomat with over three decades working around the world, answering this question brings both hope and caution.
The metaverse, despite still needing development and clarification, already stands to play an impactful role in Africa as a tool of influence, commerce, and innovation. Even in its simplest form, it can serve as the newest public square for people to engage. My decade-plus in Africa taught me that the innovation, creativity, and capability of African entrepreneurs and the frequent pragmatic approach to developing tools will echo into development and use in the metaverse, however it evolves. To that point, I believe that the African continent has the potential to leapfrog into the metaverse as it did with other nascent technologies, including cell phones.
At VoxCroft, we maintain that it is essential to listen to the voice of the people, no matter where they are and what language they speak. To do this, we tap into open-source data across the globe, including in Africa, and build our own machine translation technologies to make sure we hear everyone's voice. It is within that context that I am both excited for what the metaverse can deliver and remain cautiously optimistic that the metaverse has potential to bring innovation and opportunity and even unite the world in new ways.

That said, there are reasons to be cautious or even concerned. Among other worries is that the emerging metaverse could stretch the digital divide and move the haves and the have-nots even further apart.
Interoperability, openness, and sensible regulation are what will make this a boon or bust for Africa in particular. Lack of those things brings the opposite. A call should be made for local, regional, and global standards to be established quickly.
What is the Metaverse?
The New Public Square and a New Way of Technology Interaction
Over the past two decades, social media sites rose to fulfill a new and interesting role as the public square in much of the world. And more recently the COVID-19 pandemic accelerated other facets of our lives to move online. It stands to reason, then, that the metaverse can prove an extension of this process, supported by emerging technologies. The move into the metaverse suggests a step in a process, rather than a specific set of technologies. Wired magazine echoed this view, calling the metaverse "not any …specific type of technology, but rather a broad…speculative…shift in how we interact with technology."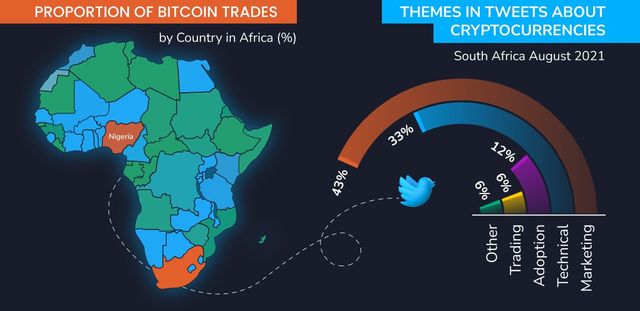 Metaverse in Africa Beyond the Hype
Africa has a history of silently adopting communication technologies, cryptocurrency, and digital banking technologies often without riding the hype cycle. One can expect that the roll-out of the metaverse will be similar - technologies will be adopted for its practical value to improve lives. Africa is poised to leverage this in its own, unique way that may not align exactly with thinking or terminology in the United States or elsewhere. Take, for example, VoxCroft's recent collection and analysis on attitudes to climate change in Africa, in which we found that communities in Africa are less inclined to use the catchphrases of the West. We found fewer mentions of "climate change" but extensive chatter about droughts, floods, and the other tangible impacts of climate change. We expect the same with the metaverse.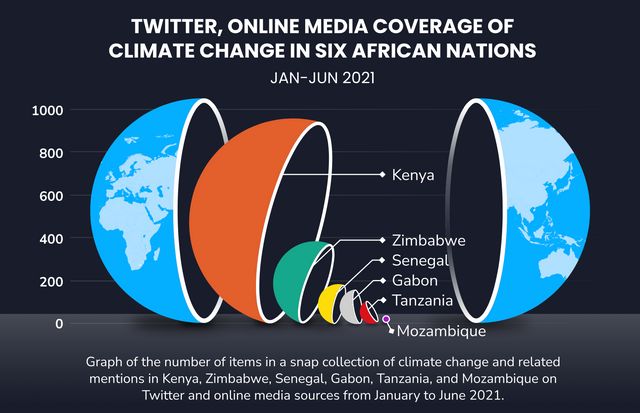 Reasons to be Excited about Africa Leapfrogging into the Metaverse
Africa is a deceptively large continent with limited transport infrastructure. As a global company, at VoxCroft we rely on a range of communication technologies to work together with our distributed team across the world, including in Africa. Our team members, like many others managing global clients and staff, find that with online chat and video calls, it makes little difference on which side of the border someone is sitting. Collaborative online tools make it possible to work together seamlessly on projects with a distributed team, or event to conduct job interviews or meetings asynchronously. Our company and many others are able to tap into the remarkable talent across the continent and connect to the rest of the world. We are excited to see the potential of the metaverse to bring us closer to our colleagues and clients.
The African people stretch outside the borders of the continent, with many countries hosting rich diasporas who maintain their connections to home. The metaverse has the potential to further connect these communities worldwide, bridging spatial divides and providing new opportunities for global collaboration. (See our research on tapping into the Ethiopian diaspora to track sentiment.)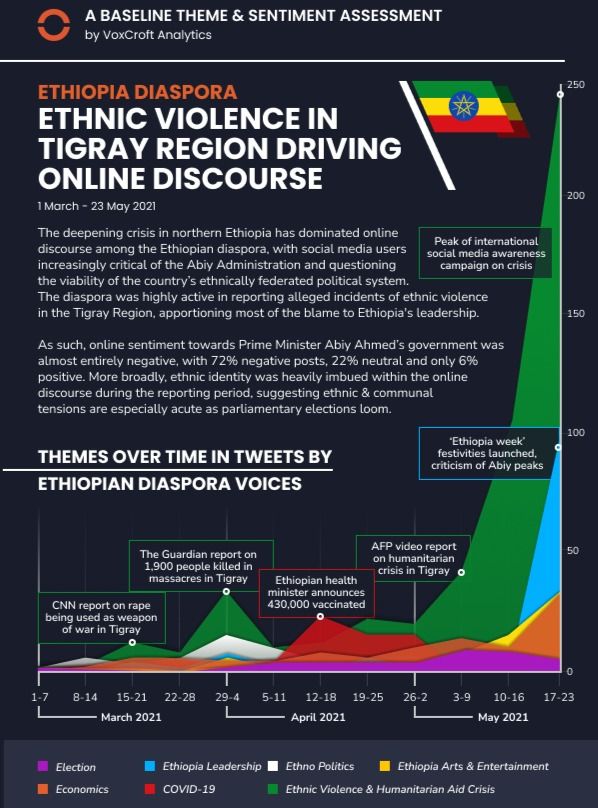 With the metaverse, distance is irrelevant, but time is absolute. Most of Africa shares a very favorable time zone for collaboration in European markets. Companies on the continent can provide valuable digital services through the metaverse to customers throughout Africa and Europe without the need to relocate, meaning revenue flows back into local communities.
Not all Sunshine and Proteas
Among other concerns, however, include that the metaverse has the potential to increase the digital divide, leading to increasing inter- and intra-country inequality. Free and open technologies that are globally accessible tend to decrease inequality, while technologies that have costly barriers to entry increase it. If access to the metaverse is going to require VR goggles, paid access, super-high-speed internet, or powerful computers, for example, it will become a gated community for the rich, cutting off most of the world to the new public sphere.
If this can be overcome, the global public sphere can go online. Even if that happens, there continues to exist the potential for manipulation of the metaverse from inside or outside forces. VoxCroft constantly studies misinformation, disinformation, and influence campaigns across the continent. From our expert optic, the levels of the presence of this negative force are higher than most people would expect. It stands to reason that negative engagement and use of metaverse is likely; with mitigation including transparency, ethic structure, and reasonable regulation.
Regulation will be, in particular, a tricky hurdle. Thoughtful regulation on the metaverse is needed to protect data privacy and ownership without deterring innovation or forcing virtual black markets. Unfortunately, current events show that world authorities struggle in creating balanced or equitable regulations around technology or data. For example, today's standards for data privacy and intellectual property vary radically across regions and countries. Global regulatory bodies lack agreement even on some basic endeavors, with one senior UN official responsible for advising action on the issue telling me recently that he despairs of any agreement on data privacy, lamenting that "younger generations seem not to care" about online privacy. I'm not sure I agree, but I do recognize that the current tech-related regulation issues only stand to be more complicated when the metaverse finally arrives in the mainstream.
I would suggest now – before the metaverse is fully formed – is the best time to consider the smartest, most ethical, and appropriate structure, standards, and management for positive global gains.